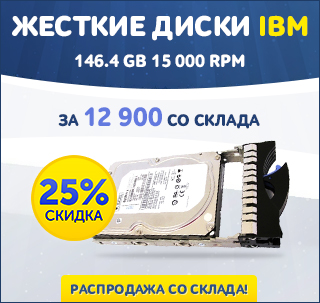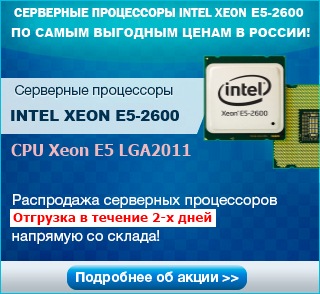 Есть вопрос по товару?
Цена: 74630 руб

(СНЯТ С ПРОИЗВОДСТВА)
Серверная платформа Supermicro SYS-6046T-TUF; 4U, 2-Nehalem, 5x3.5" SATA, Up to 192GB, 521mm
SYS-6046T-TUF

SuperServer 6046T-TUF (Black)

Super X8DTE-F

CPU

Dual 1366-pin LGA Sockets
Supports up to two Intel® 64-bit Xeon® processor(s) of the same type below:

Intel®
Xeon®Processor 5600 Series (Westmere)
Intel®
Xeon®Processor 5500 Series (Nehalem-EP)

QPI

Memory Capacity

12x 240-pin DIMM sockets
Supports up to 192 GB 1333 / 1066 / 800MHz DDR3 ECC Registered memory
Supports up to 48 GB 1333 / 1066 / 800MHz DDR3 ECC / Non ECC Unbuffered memory
Memory Mirroring supported

Memory Type

1333 / 1066 / 800MHz ECC Registered / ECC or Non ECC Unbuffered DDR3 SDRAM 72-bit, 240-pin gold-plated DIMMs

DIMM Sizes

1GB, 2GB, 4GB , 8GB , 16GB

Memory Voltage

Error Detection

Corrects single-bit errors
Detects double-bit errors (using ECC memory)
Supports Intel® x4 and x8 Single Device Data Correction (SDDC)

Chipset

Intel® 5520 (Tylersburg) chipset
ICH10R + IOH-36D

SATA

Intel ICH10R SATA 3.0Gbps Controller
RAID 0, 1, 5, 10 support (Windows)
RAID 0, 1, 10 support (Linux)

IPMI

Support for Intelligent Platform Management Interface v.2.0
IPMI 2.0 with virtual media over LAN and KVM-over-LAN support
Winbond® WPCM450 BMC

Network Controllers

2x Intel® 82574L Gigabit Ethernet Controllers
Supports 10BASE-T, 100BASE-TX, and 1000BASE-T, RJ45 output
1x Realtek RTL8201N PHY (dedicated IPMI)

Graphics

Super I/O

PCI-Express

4 (x8) PCI-E 2.0 slots
1 (x4) PCI-E 2.0 slot
1 (x4) PCI-E slot

Serial ATA

Six Serial ATA ports
Six SATA hard drives supported

Floppy

1 Floppy controller; 1.44 MB

LAN

2x RJ45 LAN ports
1x RJ45 Dedicated IPMI LAN port

USB

4x USB rear ports
2x USB on-board (TypeA)
4x USB internal headers
Total 8 USB 2.0 Compliant

VGA

Keyboard / Mouse

PS/2 keyboard and mouse ports

Serial Port / Header

1 Fast UART 16550 serial port
1 Fast UART 16550 serial header (Option)

BIOS Type

32Mb SPI Flash EEPROM with AMI® BIOS
Legacy BIOS by default

BIOS Features

Plug and Play (PnP)
PCI 2.2
ACPI up to 3.0
USB Keyboard support

Form Factor

Model

Height

Width

Depth

Gross Weight

Available Colors

Buttons

Power On/Off button
System Reset button

LEDs

Power LED
Hard drive activity LED
2x Network activity LEDs
System Overheat LED
Power Fail LED

Ports

2x USB ports, 1x COM port

Hot-swap

5x 3.5" (8x 2.5" optional kits; SATA Hot-swap Drive Bays)
Enterprise SATA HDD only recommended

Peripheral Bay(s)

3x 5.25" Peripheral Drive Bays
1x Slim DVD-ROM (optional) Drive Bay

SAS / SATA Hard Drive Backplane

Fans
(Tool-less)

1x Front Intake 9cm PWM cooling fan
2x Rear 8cm PWM cooling fans

865W AC power supply (cooling-redundant) w/ PFC

AC Voltage

100 - 240V, 50-60Hz, 12-6 Amp

+5V standby

+12V

+5V

+3.3V

-12V

Certification

80 PLUS Certified

CPU

Monitors for CPU Cores, +1.8V, +3.3V, +5V, ±12V, +3.3V Standby, +5V Standby, VBAT, HT, Memory, Chipset Voltages.
6-Phase-switching voltage regulator

FAN

Total of eight fan headers supporting up to 8 fans
Eight 4-pin fan headers
8x fans with tachometer status monitoring
Support 3-pin fans (w/o speed control)
Low noise fan speed control

Temperature

Monitoring for CPU and chassis environment
Thermal Control for 8x fan connectors
PECI

Other Features

Chassis intrusion detection
Chassis intrusion header

RoHS

Environmental Spec.

Operating Temperature: 10°to 35°C (50°to 95°F)
Non-operating Temperature: -40°to 70°C (-40°to 158°F)
Operating Relative Humidity: 8% to 90% (non-condensing)
Non-operating Relative Humidity: 5 to 95% (non-condensing)

Electronic Design

"...The name (Supermicro) has been synonymous with top notch quality and cutting edge performance. Not surprisingly it earned Electronic Design's Best of 2010 Award for its 4U SuperServer 6046T-TUF..."
Part Number
Qty
Description
Motherboard / Chassis
MBD-X8DTE-F
CSE-842TQ-865B
1
1
Super X8DTE-F Motherboard
4U Chassis
Backplane
BPN-SAS-842TQ
1
4U SC842 5x3.5inch Hotswap SAS/SATA with SES2
Cable 1
CBL-0044L
5
SATA CABLE 61CM FLAT S-S PBF
Cable 2
CBL-0157L
2
8pin to 8pin ribbon cable with tube for SGPIO, 40cm, PBF
CD
CDR-X8
1
For X8 series
Power Supply
PWS-865-PQ
1
865W PS2 POWER SUPPLY W/2 8CM FANS
Cable 3
CBL-0084L
1
Front ctrl cable 16 pin split, 6
Cable 4
CBL-0087
1
Front ctrl cable ROUND 16 TO 16 PIN RIBBON 20\" (50cm)
Cable 5
CBL-0286L
2
4 to 4 pin rear fan pwr ext w/ square header, 30cm (PWM)
Cable 6
CBL-0336L
1
57CM, 4 PIN MIDDLE FAN POWER EXTENSION (PWM)
Fan 1
FAN-0082L4
2
80x38 4 pin PWM fan assembly for SC743, 745
Fan 2
FAN-0097L4
1
92x92x38 mm, 5K RPM, 4-pin PWM w/ Housing for SC842

Part Number
Qty
Description
Fan Accessory
MCP-320-84201-0N
-
Middle Fan Module Assembly for SC842
Front Bezel
MCP-210-84201-0B
-
Black 4U Plastic Front Bezel Assembly for SC842
Heatsink
SNK-P0040AP4
-
4U+ ACTIVE CPU HS FOR SC743 W/ X8 DP WS MB
Mounting Rails
MCP-290-00057-0N
-
Quick release rail (extendable 26.5" to 36.4")
Mounting Rails
MCP-290-00058-0N
-
Quick release rail (extendable 19" to 26.6")
Parts
MCP-420-84202-0N
-
Add-On Card Holder (7 Slots) for SC842